Become a great storyteller & public speaker.


We write and edit speeches, web content, & more.
Invite us to your next conference.
Training
Engaging, Impactful, & Memorable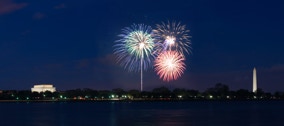 Storytelling &Public Speaking Training
individualized to meet your needs, sharing methods that you can immediately use. Our unique approach utilizes techniques from novelists, marketers, TED speakers, entrepreneurs, publicists, journalists, branding experts, innovators,  and small business owners. We're based in Washington, DC, with satellite offices in New York and Boston. We work with people all over the world.
The Power of Storytelling

Give illuminating speeches. Write captivating, creative content. Impress colleagues, customers, and your boss. Easily network at business events and parties.  Create sparkling presentations that are standing-room only at conferences or leave clients no choice but to buy. Develop a knack for noteworthy newsletters. Talk like TED. Create common ground with Cross-Cultural Communication. Share scintillating stories.  Radiate retweets.  Emblaze your branding. Light up any gathering with your leadership. Nail wedding toasts.  Be meaningful, memorable, magical. Never be afraid to speak again. Watch your voice light up the world.